Hannibal Brown has been in the entertainment industry for over 36 years as a Voice Over Talent, A.D.R., Dubbing Actor, Documentaries Narrator, Audio and Voices Coordinator, Writer, Translator, Adaptor, Consultant and Producer.
In 1977 made in neutral spanish the voice of C3PO the popular golden robot of Star Wars
Since 1997 he has dedicated his career into documentaries as a writer, producer and narrator .
He was the first signature Spanish voice of People & Arts (Discovery Channel Latinamerica + BBC) popular network in Latinamerica and Europe.
Is the Spanish tour and narrator of the renovated Paul Getty Villa in Malibu, California. Opened in 2006
The popularity of his voice has been established all over Latin America, United States, Europe and Asia.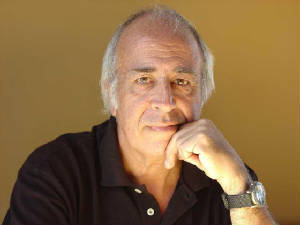 As a voice over actor, Hannibal specializes in Spanish for International Markets, such as United States, Europe, Canada, Australia, Latinamerica and Asia, whose voice delivery is soft and friendly when recording on cultural or documentary projects.
Yet authoritative for commercials, TV, promos, film trailers or corporate. Wide variety of character voices in spanish and english. Also audio books and A.D.R. (lipsync or voice replacement) actor.